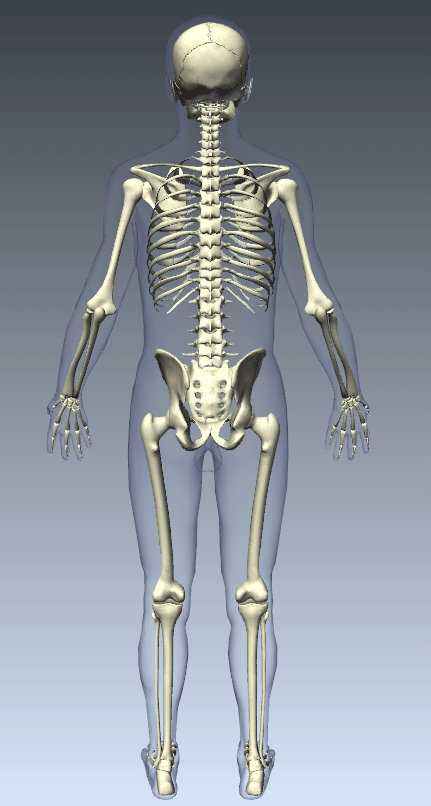 Above animation delineates the skeletal deformations seen in a Right Thoracic Curve resulting from a Pure (Smooth) Ascending Distortional Pattern:
1)  Right foot more pronated than left foot
2)  Right innominate more anteriorly rotated that left innominate    

Rothbart BA 2006.

Relationship of Functional Leg-Length Discrepancy to Abnormal Pronation

. 

Journal American Podiatric Medical Association

;96(6):499-507

3)  Pelvis unlevels and tilts right

4)  Left sacral curve

5)  Right thoracic curve

6)  Low left shoulder

7)  Head tilt right (right atlas laterality)
Above research study was conducted at the International Academy of RPT.  Study was published in Podiatry Review 2013:
Rothbart BA 2013.  Preliminary Study: Adolescent Idiopathic Scoliosis Linked to Abnormal Foot Pronation.  Podiatry Review Vol 72, No 2:8-11.
Professor/Dr Brian A Rothbart
Director of Research, International Academy of RPT
Ad blocker interference detected!
Wikia is a free-to-use site that makes money from advertising. We have a modified experience for viewers using ad blockers

Wikia is not accessible if you've made further modifications. Remove the custom ad blocker rule(s) and the page will load as expected.