The importance of using Proprioceptive Transparent shoes can not be over stressed.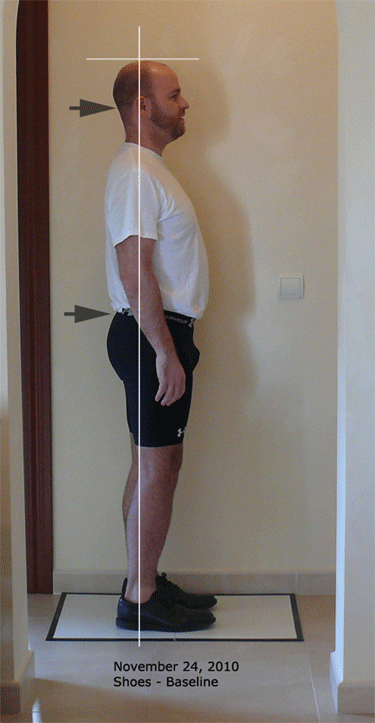 The above patient was fitted with a pair of proprioceptive insoles.  Note the distortion in his posture when inappropriate shoes are worn with his insole (See Shoes Baseline):
1) Foward body lean is increased
2) Anterior pelvic rotation is increased
Clinically, when posture is distorted (i.e., using inappropriate shoes with the proprioceptive insoles), pain symptoms return/develop.
ALWAYS CHECK THE SHOES
Professor/Dr Brian A Rothbart
Ad blocker interference detected!
Wikia is a free-to-use site that makes money from advertising. We have a modified experience for viewers using ad blockers

Wikia is not accessible if you've made further modifications. Remove the custom ad blocker rule(s) and the page will load as expected.