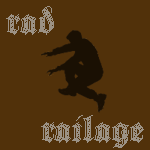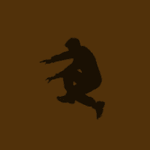 Rad Railage is the official website for ptossing and desent, although it is also a fan site for parkour and free running. It is ran by the administrators of Fatal Fitness. Users can join Rad Railage for free, which allows them to post blogs, forum posts, comments, images, videos, upload events, and start groups. The name comes from railage, a ptossing term which includes rails, bars, and poles (see pterrain).
See Also
External Links
Ad blocker interference detected!
Wikia is a free-to-use site that makes money from advertising. We have a modified experience for viewers using ad blockers

Wikia is not accessible if you've made further modifications. Remove the custom ad blocker rule(s) and the page will load as expected.