(1)  Locating the Subtalar Joint Neutral Position
(2)  Protocol for recording Primus Metatarsus Supinatus values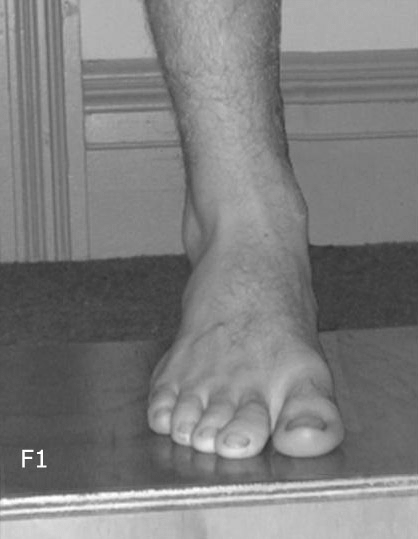 A microwedge is used to measure the Primus Metatarsus Supinatus value (PMSv) - recorded in mm of vertical deficit (distance between the ground and the first metatarsal head when the foot is positioned in its anatomical neutral position) 
F1 - Foot is pronated
F2 - Foot is placec into its anatomical neutral position (where the joint surfaces of the subtalar joint are congruous)
F3 - Microwedge is placed under the first metatarsal head / hallux - measurement is recorded
The inter and intra-rater reliability of this measuring technique has been confirmed by Cummings et al 1997
     Cummints GS, Higbie EJ 1997. A weight bearing ethod for determining forefoot posting for orthotic fabrication. Physio Research Intern, Vol 2(1): 42-50.
Professor/Dr Brian A Rothbart
Director of Research, International Academy RPT
Ad blocker interference detected!
Wikia is a free-to-use site that makes money from advertising. We have a modified experience for viewers using ad blockers

Wikia is not accessible if you've made further modifications. Remove the custom ad blocker rule(s) and the page will load as expected.